With the addition of a new laptop in my life and the fact that I'm going to be hauling it acorss the states I decided that I needed a new bag to carry it in. For those of you who are interested I ended up with a gorgeous white/red Packard Bell.

4gb memory, 320gb HDD, SD card slots, HD output, 2.1ghz processor (I think) and good integrated graphics.
So, away from the technology and onto turning it into a fashion statement.

Red Rose 17″ laptop bag – £62
This is nice although it doesn't look like it has a shoulder strap. Having RSI I don't think I could carry it around without being in pain…

Almost Innocent bag. – £47
I love this, would fit snugly on my shoulder and would easily fit my purse and other stuff in. It might be a bit pink for me though.
Tan leather messenger bag – £100
I like this. Really like it. It has a Mullberry feel to it. Plus it is leather. It is also nice because if my shoulder started to ache carrying it I could pass it onto Ben and he'd be able to carry it. It is a manbag after all. He'd be like Jack Bauer.

Melissa Beth Designs, Slim Tote – $137 (£85)
Really like these. They look all soft and squidgy. However they may be a little bit too laptoppy for my linking. I want something that functions like a handbag too.
Enzo Rossi Leather Bag – £95
Love this! I love the colour, it has a shoulder strap and it is leather. Plus it has loads of little pockets for phone, purse and makeup.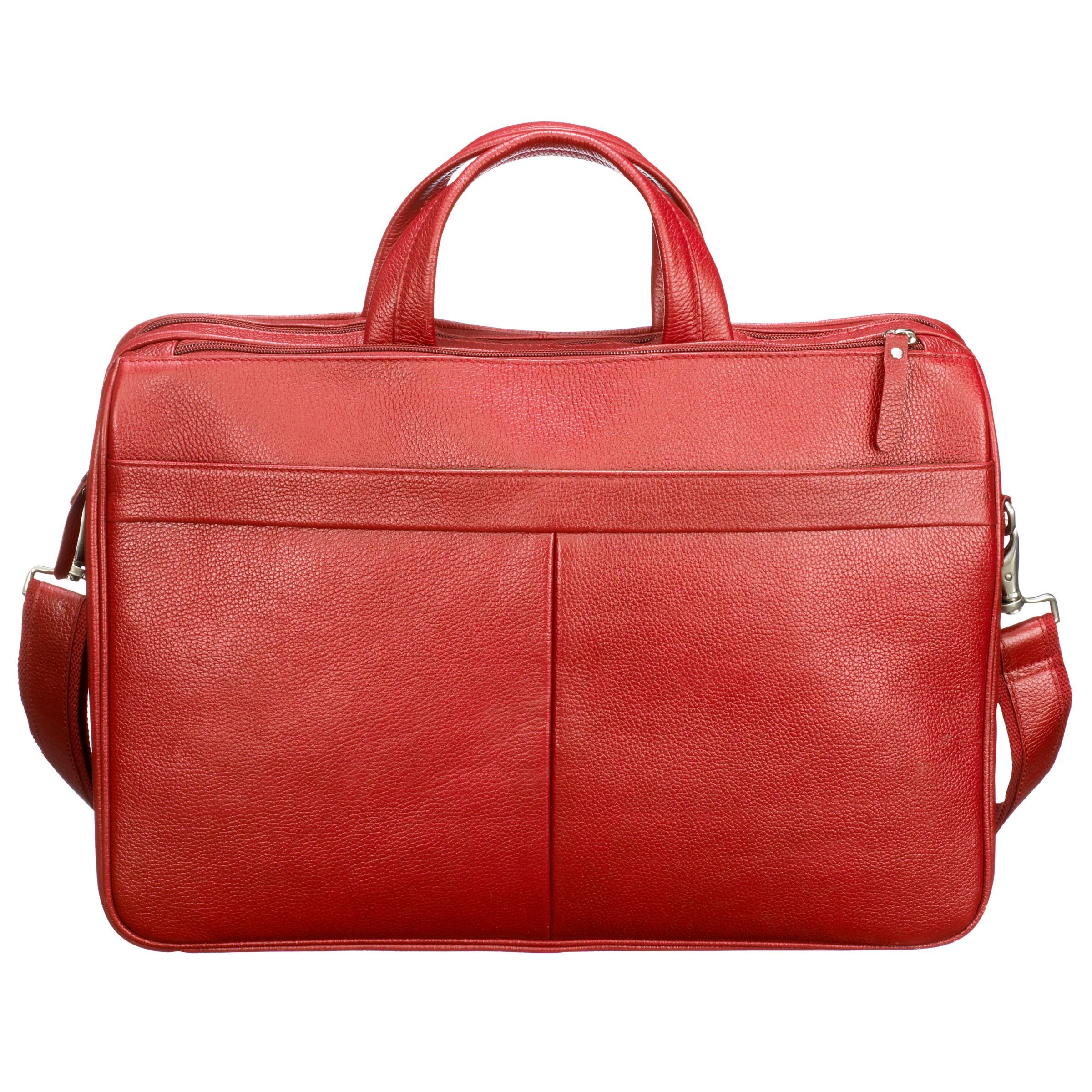 John Lewis Miranda Bag – £100
Also love this one too. Pockets, colour and strap. Nice.
I still don't think any of these are what I'm looking for. I need a laptop bag that doubles as a handbag. It'll also be my hand luggage on the way to America so it needs space for the laptop, two notebooks, a book, my purse, passport, glasses, phone and some makeup. I shall continue the search.