These products aren't on the website yet but you lovely people get a sneak preview. These three products are something that I've been really looking forward to since they were announced a couple of months ago.
Firstly –
Emu Oil Soap Bar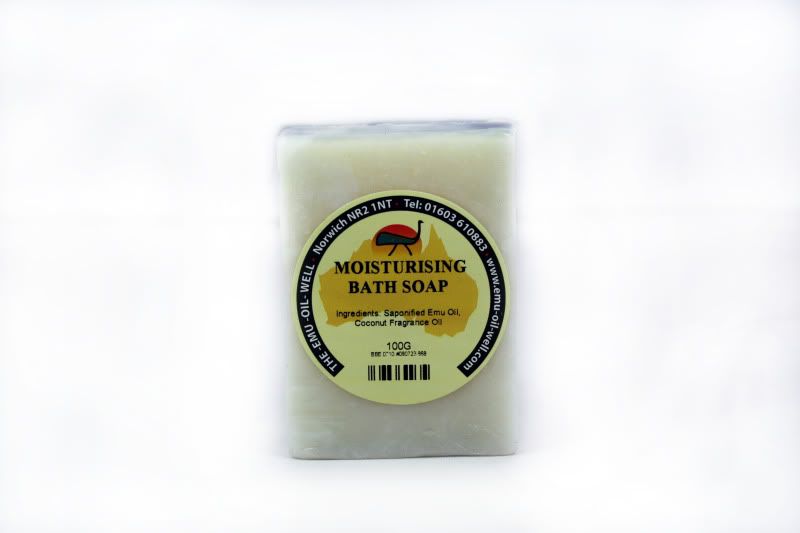 As someone who is not a huge fan of their Antiseptic Liquid soap (it's just that Tea Tree smell, not a fan) this is going to be amazing. Coconut scented, soft on the hands and come in small travel sized bars. I already have myself a sample that I intend to take away with me when I go away in November, I have a slight obsession with coconut flavoured things, love them. I think the reason being is that the smell reminds me of holidays as we used to have a coconut scented spray sun cream. Good times.
This little bar will be perfect for those that suffer from a little bit of dry skin on the hands, follow it up with some Emu Oil Hand Cream and you be smoother than.. well, someone with really smooth hands.
Emu Oil Sugar Face Scrub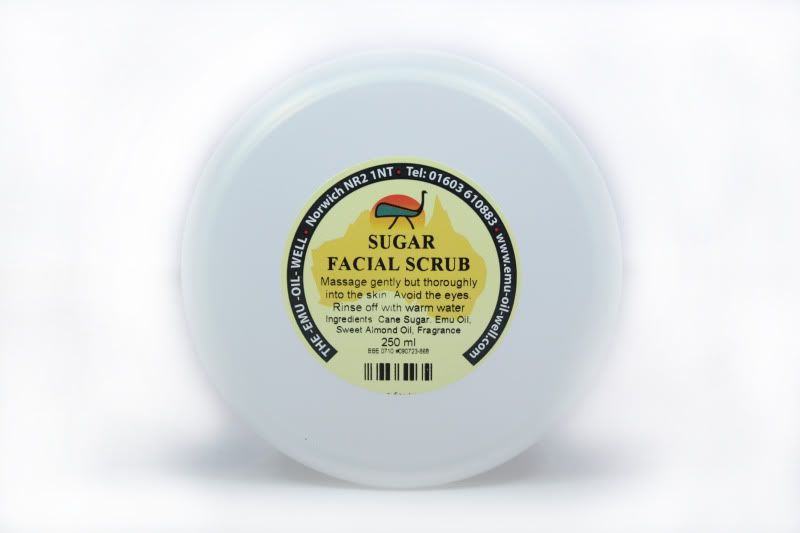 I am obsessed with trying any sort of face scrub I can get my hands on, I especially love natural ones with sugar in. I haven't tried this stuff yet but as soon as I do you will know. It's safe to say I'm uber excited about this product.
Emu Oil Sugar Body Scrub
This I'm excited about as well, I'm not a body scrub sort of person but I believe this will be a good chance to try some out. I've never had the need to exfoliate my body, I'm soft already but maybe I should. I certainly should exfoliate my legs before shaving, I can never get them super smooth!
Extras
Also keep an eye out for Emu Oil Rescue Pack, Emu Oil Face Care Collection, Emu Oil Body Care Collection. All three packs come in sexy, shiny bags too!