The lovely people over at Lilylolo.co.uk sent me some gorgeous products which I will review in full at another point.
A full list of the products that I used at the end of this post.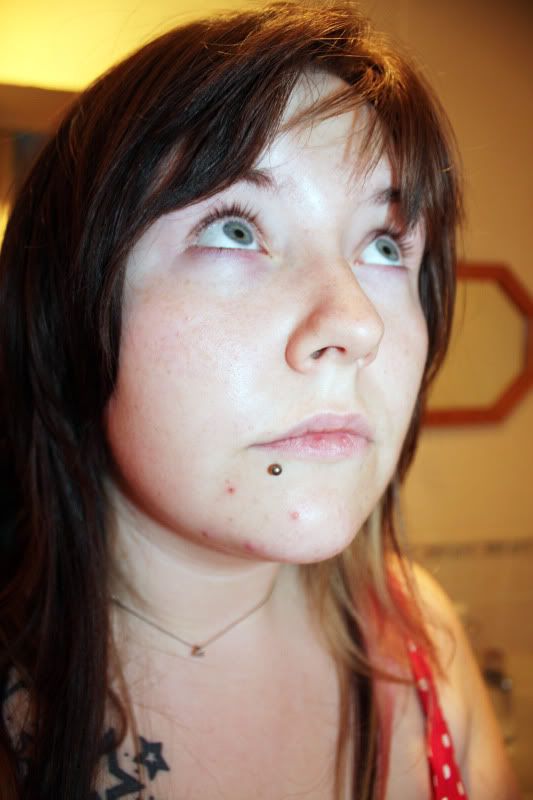 So here I am, spotty as hell but ready for make up, note the bags under the eyes. It's about 8:10am here.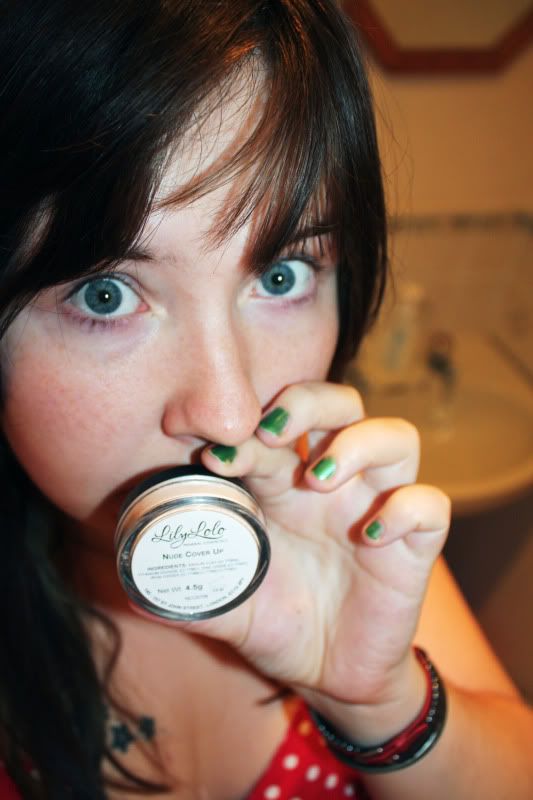 The fist step – Lily Lolo Nude cover up. I applied this with a soft brush over my spotty chin, under my eyes and anywhere else that I thought needed evening out.
The result was somewhat less red and uneven me. I decided not to put any foundation over the top as I only have the liquid stuff and that makes me breakout. Time to give my poor skin a rest!
Next, Lilylolo Cupcake Blush. I applied this with a large, soft, round brush. I made a fish face and dusted it onto my cheeks. This stuff is amazing and the colour gives a nice rosy glow. Usually I find blusher a little too over powering for my face but paired with the cover up evening me out it worked lovely.
Pinky, peachy cheeks. Love it. Just for eyes now.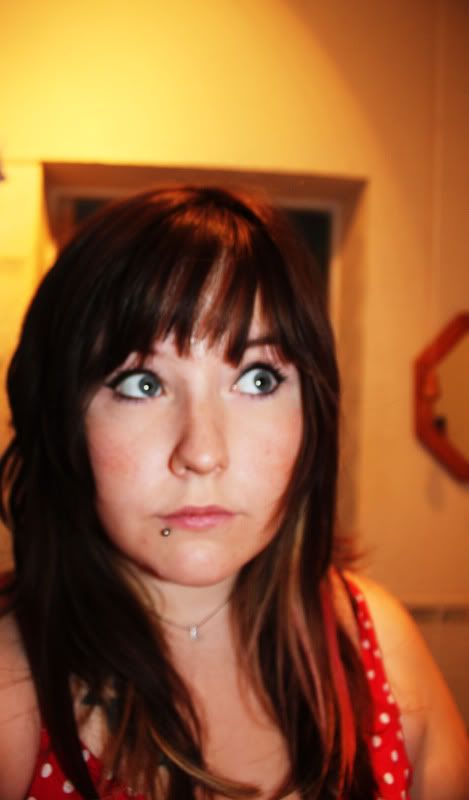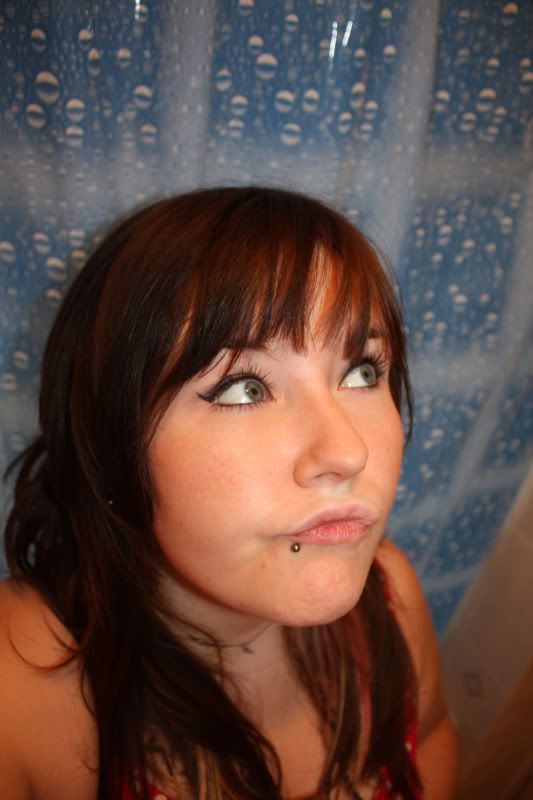 Simple cat eye. In hindsight I should've added a little bit of pinky/red gloss.
Tips on improvement?
Products used:
Face
Cheeks
LilyLolo Cupcake Blush
Eyes
UDPP
Barry M Liquid Eyeliner
Urban Decay Eyeshadow – Oil Slick
L'Oreal Mascara