So, on Friday I went to see The Soloist (brilliant film by the way, go see it) I had just received some Rimmel and Urban Decay lipsticks so I decided to try them out.
Below is the Lip Gunk from Urban Decay in Kiss.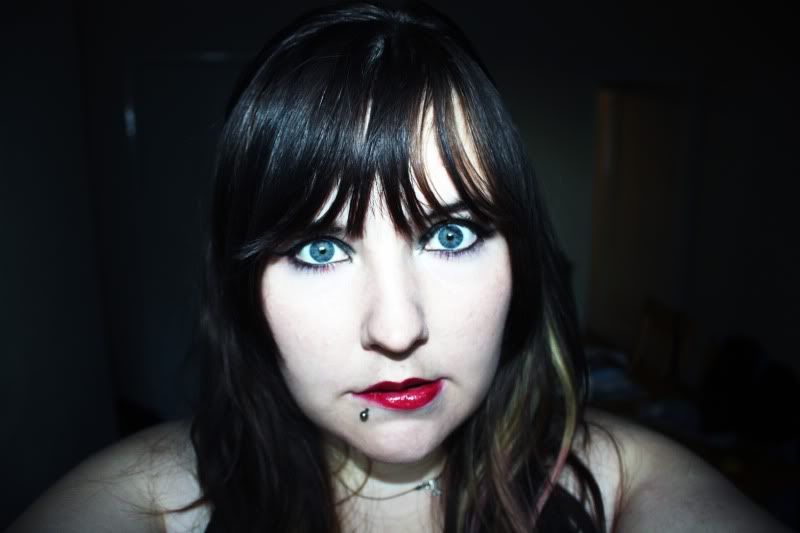 Products used:
UDPP
Urban Decay Oil Slick E/S
Green MAC E/S
Barry M Liquid Eyeliner
L'oreal Extreme volume mascara
And my outfit for the night, a little 50s, a little Emo.
Outfit:
Vivienne of Holloway Polka Dot Swing Dress
Yellow cardigan from New Look
Footless tights from new look
Yellow Kurt Geiger Shoes
Pink Bow headband borrowed/stolen from Ali.